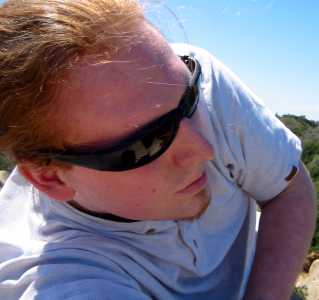 My name is Cort Danger Stratton. This pathetic excuse for a personal web site will, in all likelihood, never get any fancier than this. So, in short:
I live in Los Angeles, California.
I'm a professional video game programmer. I write platform-level graphics code for Sony, most notably the official rendering API for the PlayStation 4, and the PlayStation Edge geometry-processing library for the PS3. As a result, I am credited on a ton of games.
I've written a few open-source software projects, all hosted on GitHub:
I'm an adjunct faculty member at a local game development school, where I teach a pair of classes on Advanced Concepts in Programming.
I am an amateur full-stack musician (composing, performance, recording, programming, production, mixing, and mastering). My music is available (mostly for free) on Bandcamp.