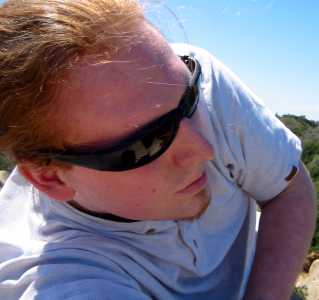 My name is Cort Danger Stratton. This pathetic excuse for a personal web site will, in all likelihood, never get any fancier than this. So, in short:
I live in Los Angeles, California.
I'm a professional video game programmer. I used to write platform-level graphics code for Sony, most notably the official rendering API for the PlayStation 4, and the PlayStation Edge geometry-processing library for the PS3. As a result, I am credited on a ton of games.
I currently work for Google, mainly helping developers make the best use of the Vulkan 3D graphics API. I'm an active member of the Vulkan Working Group, and contribute to various open-source components of the Vulkan ecosystem.
I've written a few open-source software projects, all hosted on GitHub:
I was an adjunct faculty member at a now-defunct local game development school, where I taught a pair of classes on Advanced Concepts in Programming.
I am an extremely amateur full-stack musician (composing, performance, recording, programming, production, mixing, and mastering). My music is available (mostly for free) on Bandcamp.